3.11.2011 Earthquake & Tsunami
March 11 2011, The Great East Japan earthquake occurred, causing a tsunami that devastated Japan's main island's northeastern coastline. Nearly 20,000 people were left missing or killed by the disasters, and today the areas are still not fully recovered.
While these disasters caused the greatest amount of death and destruction, there are often earthquakes, typhoons, and other natural disasters that affect the island nation. In fact, since the Tohoku earthquake and tsunami,  there has been a devastating earthquake in Japan's southern island of Kyushu, three catastrophic floods and many other natural disasters. Indeed the Tohoku earthquake and tsunami tends to repeat itself every 50-100 years.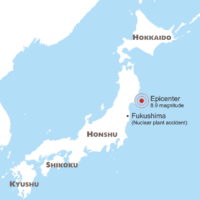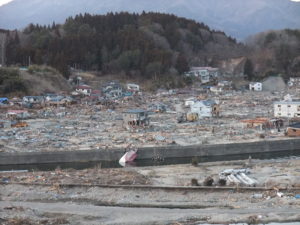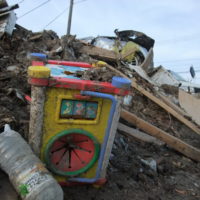 In 2011, we were on furlough in the states, but 3 weeks after the earthquake, I (Jon) went back to Japan to join the disaster relief work. Jon, along with two chaplains from Orange County, surveyed and ministered in Tohoku, in order to report the needs to local churches. 
From left to right: A Samaritan's purse aid center near Sendai in Miyagi prefecture, and a truck loaded with goods headed for Miyako, Iwate.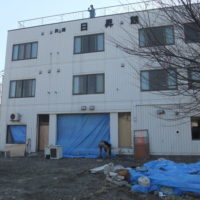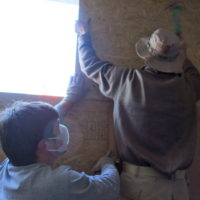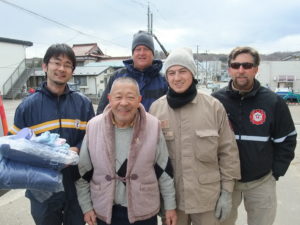 In Miyako, we helped board up a Japanese Inn that would be used as a volunteer base for workers bringing aid to Miyako, the largest city on Iwate's coast.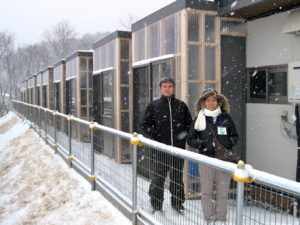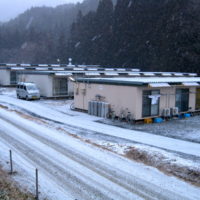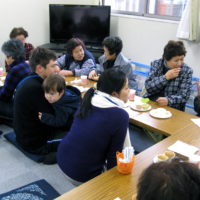 A year after the disaster, our family visited Iwate to see how we could be of service to the church and ministry efforts there. hundreds of thousands of people were in temporary housing, but Christian ministries were striving to meet the physical, emotional and spiritual needs of these people.
In 2013 we finished our home service, and began serving full-time in Iwate prefecture, while living in Morioka, Iwate's capital city. While working at a church plant in Morioka, two hours away from the coast, we have been able to visit some of the coastal towns that were affected, and help out with cafe ministry, after school programs, preaching at new churches, visiting temporary housing, and visiting to encourage pastors who are working on the coast.