Jonathan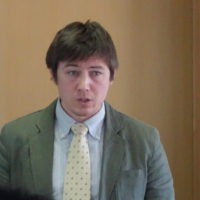 Jon, along with his seven siblings, grew up in a large Christian home in southern California. In High School he began considering international missions, with a desire to serve in a least-reached country. Between High School and College, he served on missions teams in six different countries, but through his Japanese grandmother's influence and experience in the country, he was increasingly drawn back to Japan. Jon finished his BA in Biblical Studies with a missions emphasis in 2004, and made it to the mission field full-time in 2007. After two years of full-time language study, Jon served at Tama Plaza Christian Church near Yokohama. After the great Earthquake and tsunami of 2011, Jon and Maki relocated to Tohoku, where they worked with Morioka Minami Church from 2013-2018. Jon served in an assistant pastor role, helping out with various outreach activities, preaching, prayer meetings, and youth group meetings. Since early 2019, Jon and Maki have been serving on a church planting team in Kanto. Jon loves sports and reading.

Maki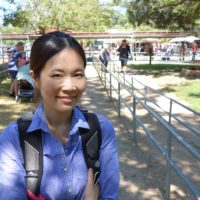 Maki was born and raised in Japan. She grew up in Christian home and decided to live for Jesus while attending Hi-B.A (High School Born-againers) ministries and Sunday school. She was baptized when she was sixteen. After High School, Maki graduated from Tokyo University of Fine Arts, with a degree in music composition.
Maki has been creating ministry programs such as Kid's, and Mommy and Me English, VBS, Neighborhood dinners, and a mom's meeting. Maki also assists Jon's ministries, bakes, does accounting, planning, flyer design, prepares Japanese newsletters, and pretty much everything except sports. She has a passion for gospel-centered ministry to families, a great need in Japan.

---
Robison kids
Jon and Maki have three boys and one girl. They love playing sports, baking, reading, wrestling, and hanging out with people.