MMC was planted in by Pastor and Mrs. Otsuka in the Motomiya community of Morioka city, the capital of Iwate prefecture. Iwate is the least densely populated prefecture on Japan's main Island of Honshu, and the church is on the southern outskirts of Morioka, in a growing neighborhood. While the big cities in Japan are characterized by singles and small families, it's not uncommon for families in our neighborhood to have four children. Jon helps out at MMC in an assistant pastoral role, preaching, assisting at prayer meetings, and leading youth group. Jon and Maki also run various programs including community dinner outreaches, kids and mommy&me English classes, and other programs to introduce neighbors to the church.
Pastoral Assistant
Jon preaches in Japanese, and helps with Prayer meeting, Sunday school and youth group.
Kids English club + Mommy&Me English

In 2014 we started an English program at Minami Church to reach the community. We currently have 30 students spread over four classes, and the program is supplementing the church budget as we transition from 'church plant' to 'church'. Our program is lots of fun with songs, games, crafts and snacks.
VBS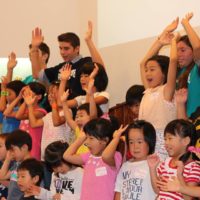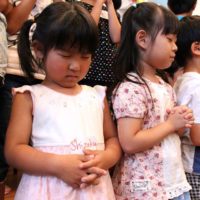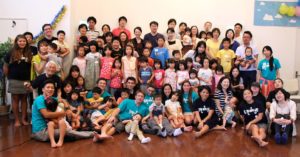 With the help of Summer teams, we've ran four VBS programs at Minami Church, with 40-50 kids at each program. Programs run 4-5 days and finish on Sunday morning where families are present for a performance. We've broke church attendance records twice doing this, the second time with 100 people in attendance (regular attendance is just under 30).
Dinner for community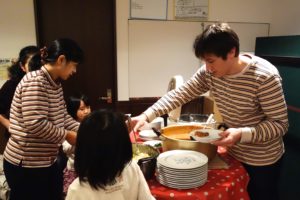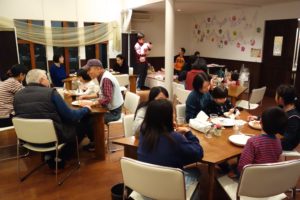 Do you know the word 'Kodomo-Shokudo? Low income and single parent families are becoming increasingly visible in Japan, resulting in a high number of kids eating alone and/or nutritionally weak meals. Since 2016, we've ran a few neighborhood dinners to meet this need, as well as provide families a place to eat together and fellowship with other families. It's been a great success, and we plan to use this ministry in our next ministry project as well.
Mama-kai (Mother's group)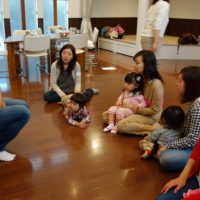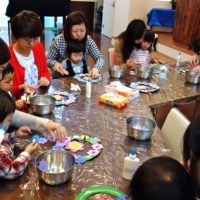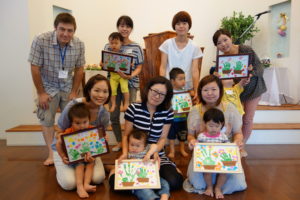 Recently Maki started Mama-Kai, or Mother's group. It has been a great way to get casual friends and church ladies together and share their lives and faith in a non-threatening way.
Daily Friendship raising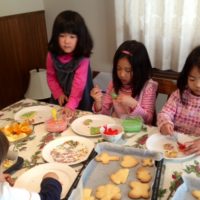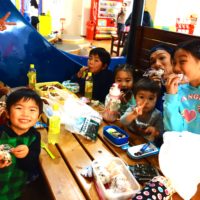 Sports Ministry
We've also been involved in church sports ministries, Basketball, Futsal, and kid's baseball. These have been good for making relationships with dads, who are otherwise difficult to reach, as well as families that want a casual sports experience.