Jon learned Japanese culture and basic Japanese greetings from his grandma Shizuko.
Jon studied Japanese at Kichijoji Gaikokugo Gakko (Kichijoji Language School) for 2 years and passed the Japanese Language Proficiency Test Level N2 in 2010 and again in 2014. The JLPT is administered by the Japan Foundation and Japan Educational Exchanges, level N2 is considered equivalent to junior college level Japanese.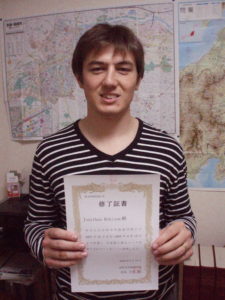 After class hours Jon practiced Japanese by spending time with fellow language students from Korea and other countries.
When Jon returned to Japan following a home service in 2013, he enrolled in a brush up course at Morioka Information Business School.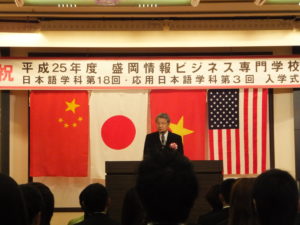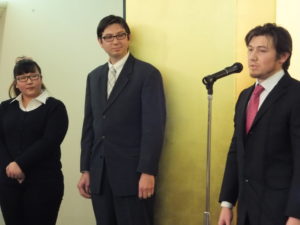 By God's grace, Jon has been able to develop language skills that allow for preaching, teaching Bible classes and building friendships with local Japanese people.