Here is the breakdown of our monthly needs to keep working in Japan to reach unreached 99% of Japanese through various ministries. If you have any questions about our finance, please feel free to contact us.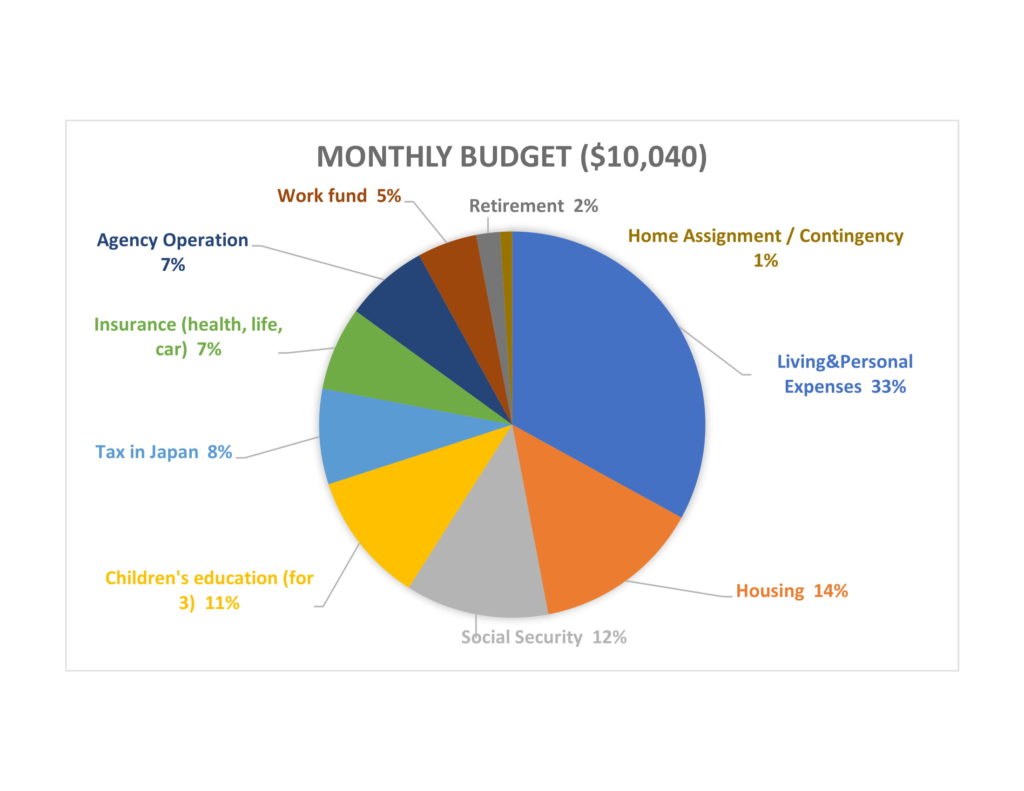 ↑$554 more monthly support to raise. (April, 2021)
Online Giving: 
Please click HERE to go to JEMS website (Robison's donation page). On the page, you can choose the amount, how often / one time, when to start etc. It takes about 5 minutes set it up.
Check / EFT:
Click HERE for monthly donation instruction.
Click HERE for one time gift instruction.