In 2020, God has seen us through a move from Kawasaki to West Tokyo. The two cities are only 22 miles apart, but over an hour by car, and longer by train. The town we live in now, however, is only two towns over from where Maki grew up, giving us a number of contacts in the area. The city is a bedtown for workers in downtown Tokyo, so there are many young families. JVenture has missionaries working at a small church in town, and a brand new church plant (2020-). We look forward to seeing how God will use us to serve at these locations.
Area: West Tokyo
This area is a huge smattering of bedtowns, farms, parks and even a few lakes. People of all ages live in these towns, one of which is where Maki grew up, and Jon first served in Japan during college. Another nearby town was Jon's first home as a missionary in Japan back in 2007.
1. Church Planting assistant in West Tokyo
Keisen Christ Church Group
Two churches nearby that are affiliated with JVenture missionaries are also part of the Keisen Christ Church Network. The Keisen network is a network of churches that has a vision of spreading all over Japan. They hope to see as many churches in Japan as convenience stores! About 15 years ago, they developed a vision to reach the West Tokyo area, and planted Kodaira Chapel. Further ministry opportunities here look to be in the works!
House of Grace (Daughter Church)
in 2019 Kodaira Chapel's daughter church plant was dedicated in the next town to the West, The House of Grace. This house church was built by our co-worker missionaries as their own residence, but designed with a large common area in their living room that serves as a worship and meeting area. Regular services have begun on Sunday afternoons, and we look forward to working there as well.
Some of the outreach activities include English Cafe, Bible Cafe (Sunday afternoon service), Mom&Tots Music program, Praise Night, Seasonal events, Individual Bible Studies and more.
Since moving to the town, Jon has been joining some of the programs like English Cafe, Bible Cafe and Praise night regularly. Maki enjoys the fellowship with seekers, non-believers, and Christian ladies.
Our kids set up a lemonade stand outside of the House of Grace during the Christmas bazaar, and a few months later we were overjoyed to hear that a contact from that event made a decision for Christ, the first convert from the House of Grace ministry!
Kodaira Chapel (Mother church)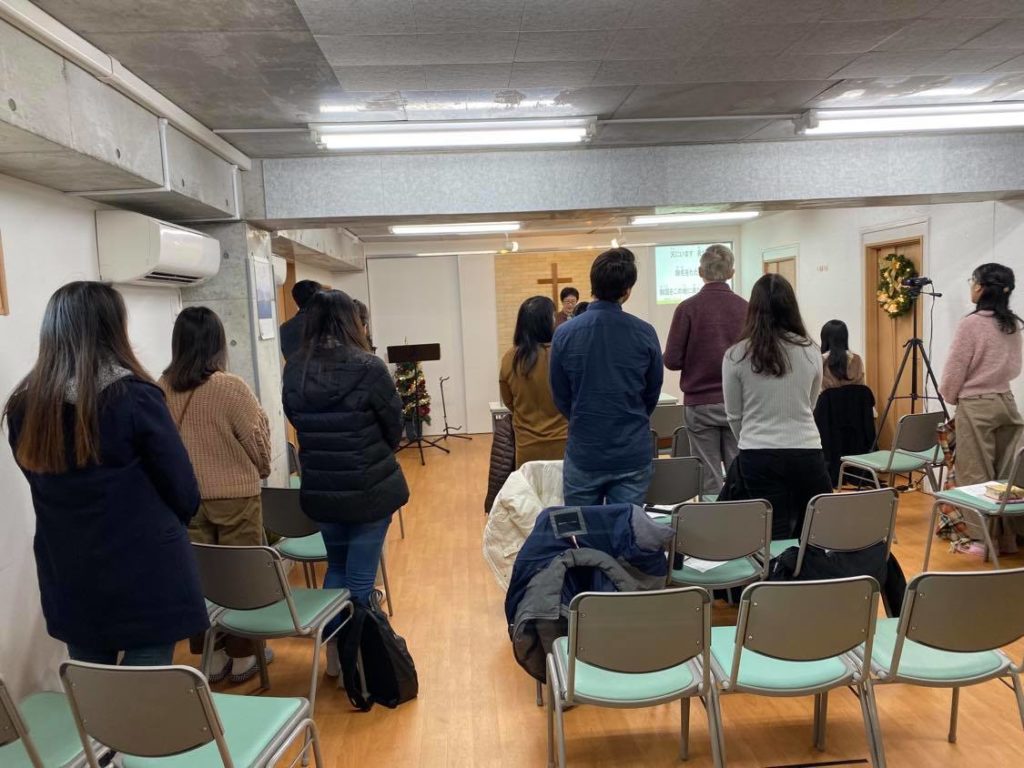 Kodaira chapel, the mother church, and other Keisen church in the area, was planted 12 years ago by a Korean missionary couple who, like us, are partners with JVenture. Kodaira Chapel has a very functional building with a sanctuary room on 1st floor, Living/Dining style room and some more small meeting rooms upstairs, located only 2 minutes walk from the nearby station.
2. Hospitality Ministry
3. Empowering the Next Generation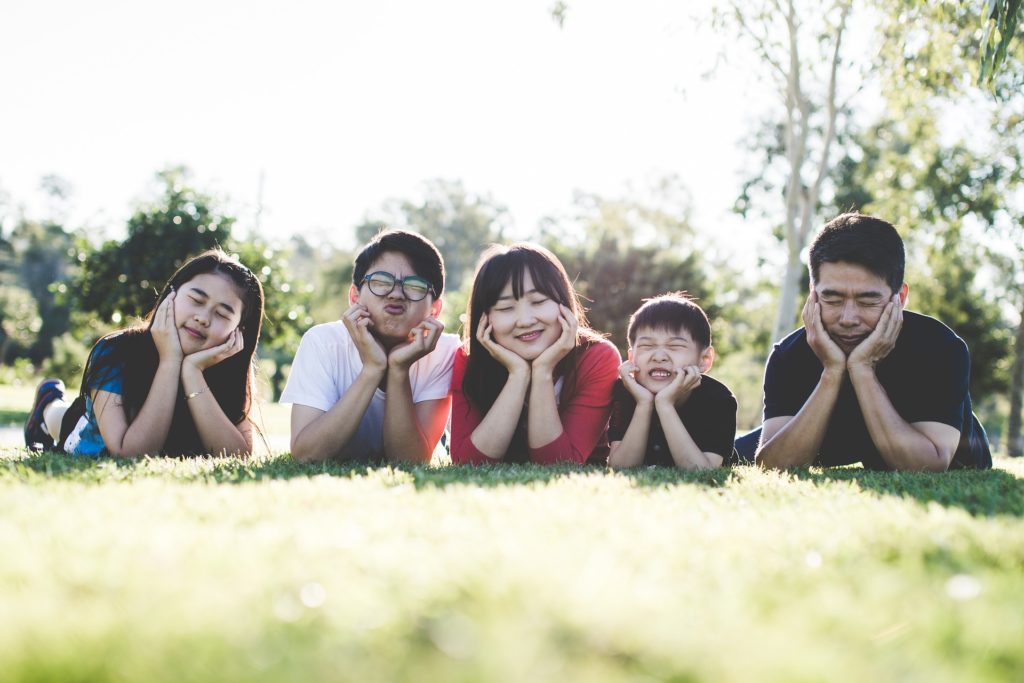 During our wilderness season in 2019, knowing that we needed to relocate for our family health, but waiting for complete mission approval and proper timing to change ministries, we were able to reflect on some realities that are rampant in Japan, and even common in the church. While our kids were spending the second half of 2019 homeschooling, Maki researched local homeschool support groups. Home school in Japan however is largely not due to a parental choice but because kids are bullied and isolated to the point that they refuse to go back to school. One of the networks had a slogan that translated something like 'even if you don't have school as the place where you belong, you have here'. Maki was reflecting that, as Christians that 'place where you belong' should be the church, but in many cases people don't feel like that is the case for them; even many Japanese Christians feel they don't have a place to belong. One truth is that churches are projected to shrink, age and lose pastors to retirement in large numbers over the next 20 years.
Churches need to change the way they think about cooperation in the next era of Japanese church history. To that end we have been considering how we can encourage greater local cooperation between churches for fellowship, encouragement and even study, so that the church can be vitalized and focused as Christ's witness in Japan. We spoke about these ideas with our JBF friends and were surprised to hear that they had come to the same conclusions, and that while we work together to serve the JBF churches in the area, we have much common ground and goals in reaching the Church (big C) through encouraged networking and support in the coming years. There are two ways that we hope to do that:
1. Inter-Church Local Fellowship
With small (and shrinking) congregations and inadequate staff, most churches are unable to provide more than a Sunday morning worship service, and sometimes a Wednesday evening prayer meeting. But what if local churches of different associations and denominations could set aside minor differences and have shared Bible Studies, barbecues, church fellowships, parenting classes, etc? We've already brainstormed six or seven really great group ideas that would be much more effective service 5-10 small churches than only one, which tends to be the normal model. The Joshua Project, a missions data service, recommends that 2% of a country's population is needed to hit critical mass in order to evangelize itself. Japan's Christian population is less than 1% and almost all the Christians are in 10-30 person churches that act as islands cut off from other Christians! This is an area where great improvement can be made, and we look forward to pushing these ideas forward and seeing what God does.
2. Christian Blog in Japanese
During our times in the States Maki is always floored by the resources that Christian families have at local churches. From great fellowship to MOPS and other programs, churches are really looking to encourage their members, and especially their mothers, with help in nurturing their families in the faith. In Japan, largely due to the lack of staff, these types of helps are mostly unavailable. But one area that remains shockingly unfilled is that of a reliable Christian blog for Christian and seeker ladies. Maki is working on writing a Christian blog that lets Japanese women know (in their own tongue) that Christianity isn't about looking good, but following God in faith even with the bumps in the road. She plans to include devotional thoughts, interviews with local churches and pastors and other helpful material that Christian ladies are not otherwise getting outside of Sunday morning.