A few Sundays ago, instead of meeting in the basement of the performance center and specialty gifts store as usual, Den-En Grace Chapel met at Kinuta park, for our annual outdoor church service and picnic. With great weather, there were lots of curious people sharing the park with us, and I think the impression was overall good. Food and games after worship were also a hit, and it was a good time had by all.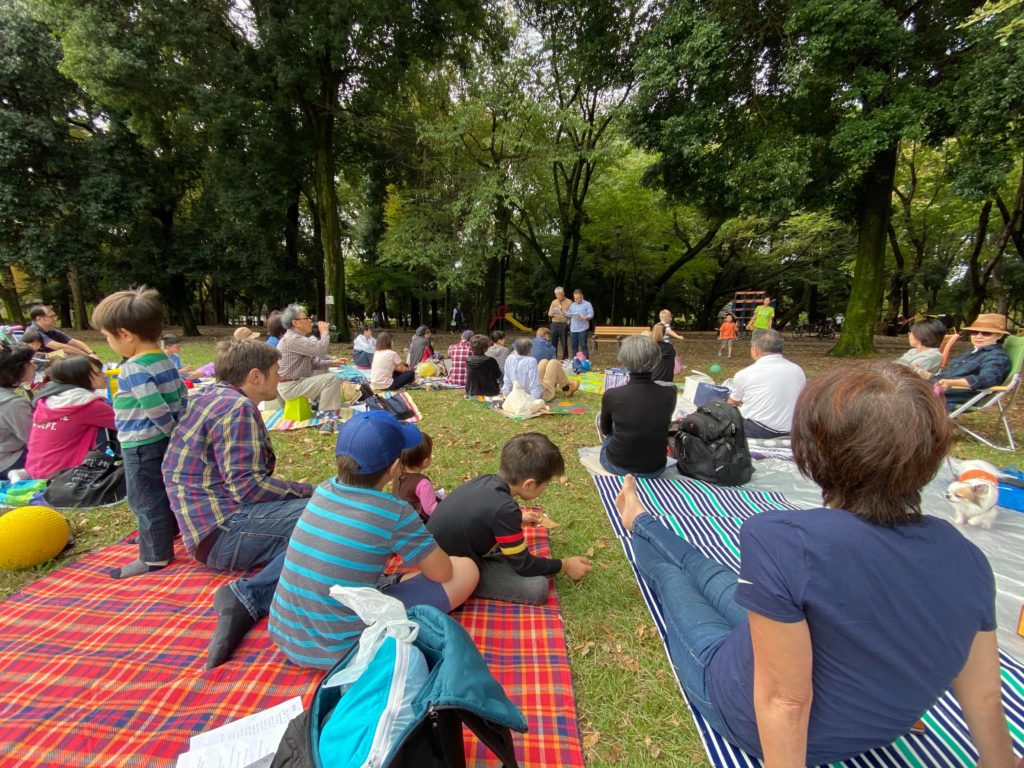 Instead of folding chairs, we all sat on picnic blankets for church.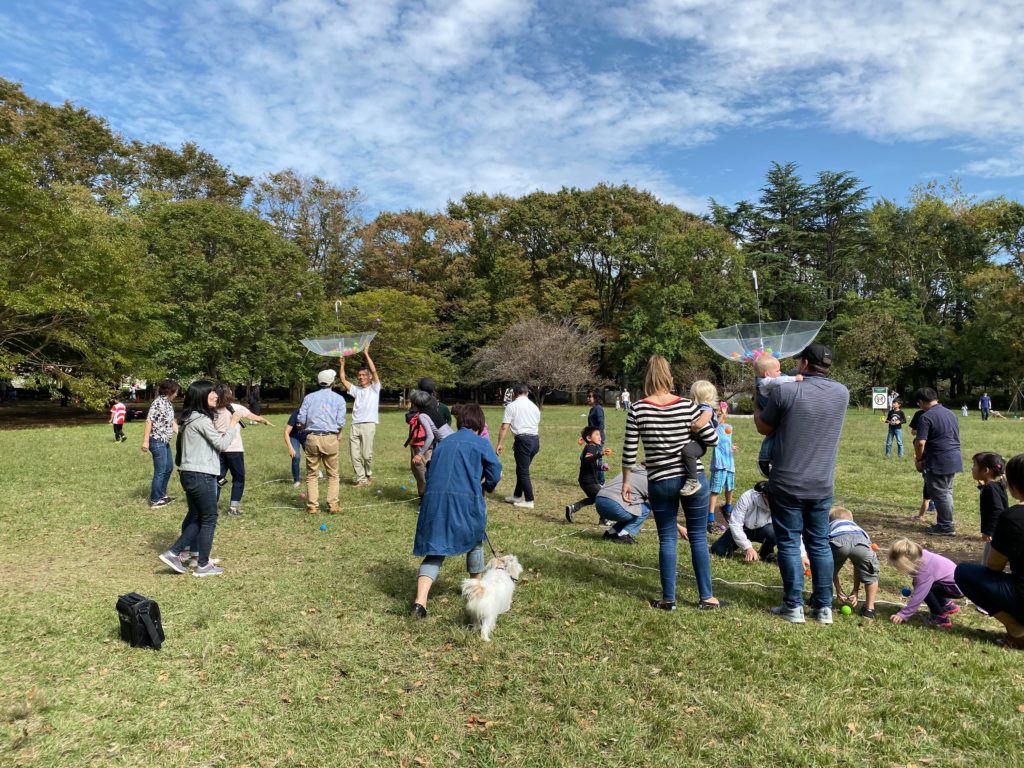 The kids played this game, which everyone in Japan knows from preschool sports day, the title of the game translates to 'put the ball in' which inevitably happens.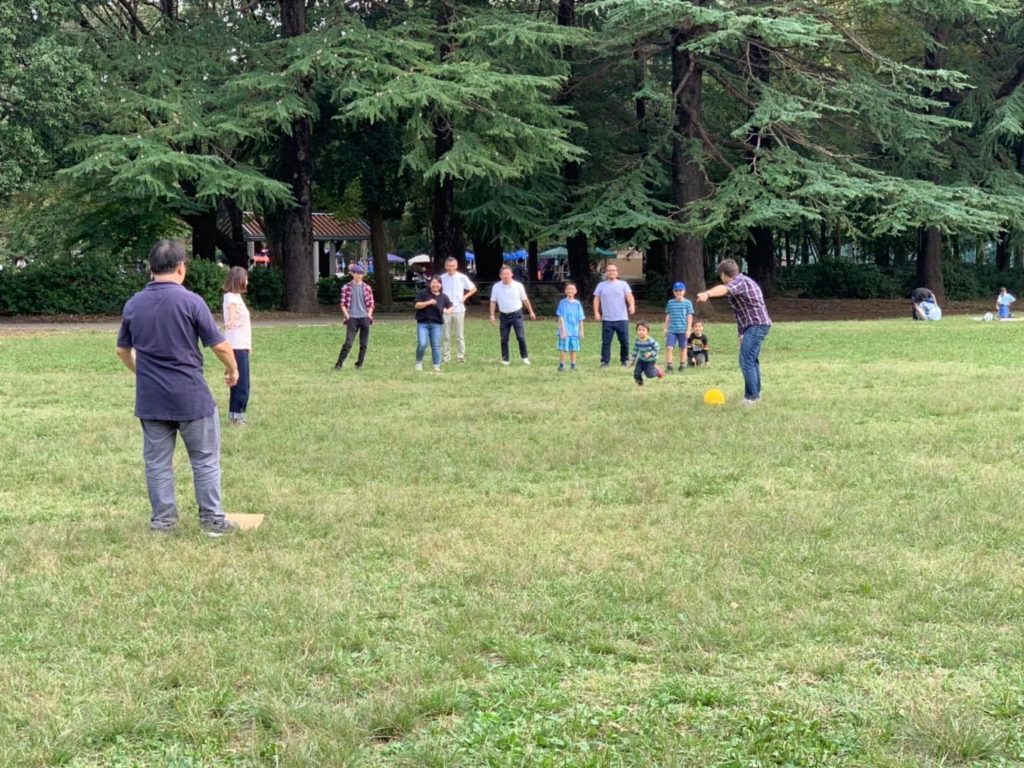 I was told there is an annual kickball game at the DEGC church picnic, but that in years past there would be only a single base, and no limit to the number of baserunners on said base. Not this year. The only rule that was broken this year was the rule that said Hugo is only allowed to play for one team.